Tag:
liver

(Page 1 of 1)

January 2nd, 2016 in Salads by Julia Volhina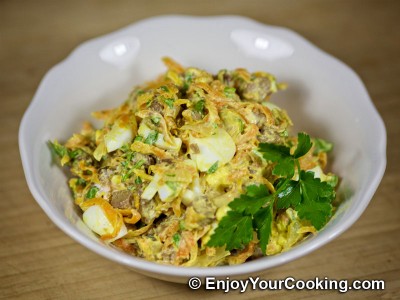 Unusually tasting salad for a celebratory table or if you want to add a bit more liver in your diet (for example to consume more iron or other nutrients it is reach on).
As title says, fried liver is the base of the salad, accompanied by fried carrots and onions and boiled eggs. Probably it is not the lightest of the salads other there, but again, rich in nutrients and pretty filling.
Ingredients of the salad can be cooked and mixed together in advance, store them in the fridge and then add mayo 20-30 mins before serving it.