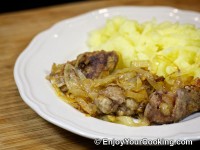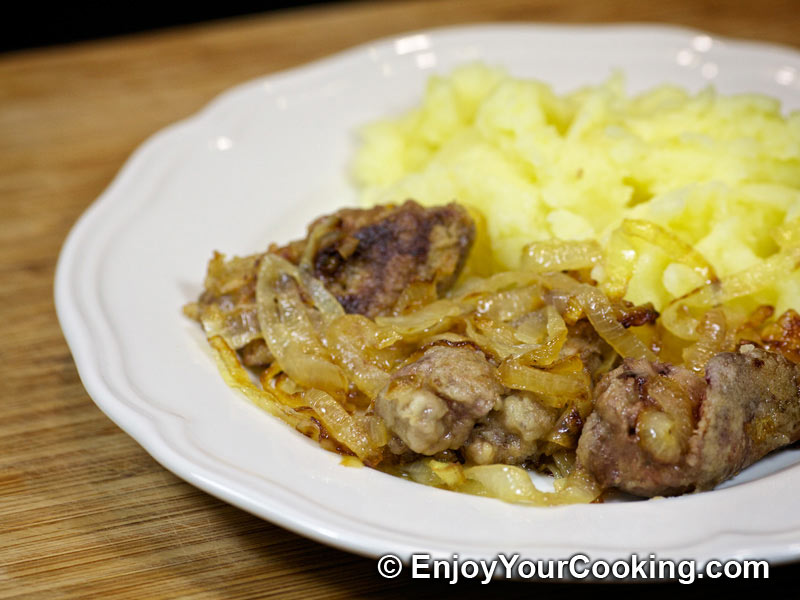 Dusting chicken liver with flour and frying it with onions is perhaps easiest way to cook it.
Step of soaking liver in milk can be skipped; it is optional, but it helps to reduce bitter taste liver may have.
The best side dish for this one, to my opinion, is plain boiled potato or potato puree.
Ingredients:
1lb of chicken livers
1 big onion
1.5 cups of milk
2 tablespoons of all purpose flour
Salt to taste
Oil for frying
How to prepare, step-by-step:
Enjoy!
4 Responses to "Fried Chicken Liver with Onions"