Tag:
eggplant

(Page 1 of 2)

October 24th, 2015 in Beef, Main Dishes by Julia Volhina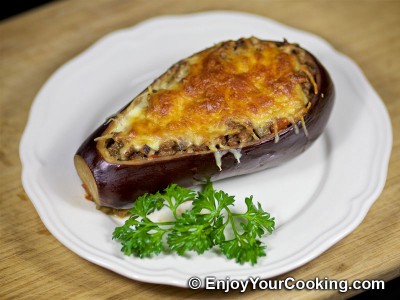 Fun recipe to play with: eggplants stuffed with ground beef and vegetables. Nice combination of meat and veggies. I love eggplants!
For me it is always a bit tricky to hollow eggplants out, it is important to take most of pulp off to make sure they cook through, but it is also important to to not damage eggplant skin. It takes a bit of time and practice.
You can take bigger eggplants and slice them in half lengthwise, or take smaller ones and slice top part off like I did for this recipe.