Tag:
tomato paste

(Page 1 of 2)

January 30th, 2016 in Beef, Main Dishes by Julia Volhina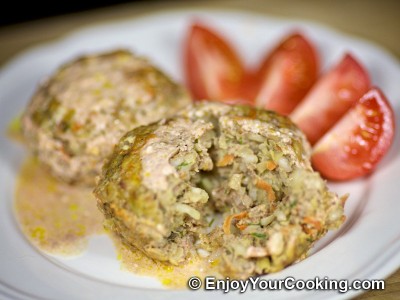 EnjoyYourCooking already has recipe for Lazy Cabbage Rolls casserole, this recipe variation uses almost the same ingredients, but in form of cabbage and meat patties baked under tomato and sour cream sauce.
Again, they are much easier and faster to prepare comparing to traditional cabbage rolls (this is why they are called "lazy"), but taste is very similar.
These patties constitute complete meal, but some vegetables or salads can be served along as a side dish.