Tag:
spicy

(Page 2 of 9)

December 31st, 2016 in Hot Soups, Soups by Julia Volhina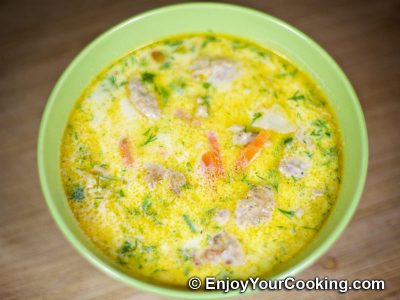 Cauliflower and vegetables soup infused with Italian spices and cream is another creation perfect for cold winter weather: it fills and warms you up.
And that fact that this soup is pretty easy and quick to do if just another reason to try it out.
Fresh chicken broth works perfect here, however good grade boxed broth is a good option too.
Sometimes I use broth from boiling chicken thighs for salads and such, to not waste a good stuff.
If you are looking for more heat use hot Italian sausage instead of mild one or in addition to it.