Tag:
broth

(Page 1 of 3)

February 11th, 2017 in Hot Soups, Soups by Julia Volhina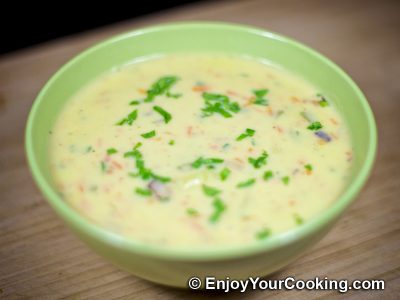 This is my take on New England Clam Chowder, which I love and always wanted to learn to cook it, and somehow always hesitated.
It appeared not as hard as I thought it would. And it doesn't take too much time to cook this fragrant and warm soup for a cold winter day. Listed amount of ingredients will produce 3-4 portions.
As many seafoods, it is important to not overcook clams, or they will harden and will become chewy. If you like bigger pieces of clam use chopped clams, minced clams are smaller.
Don't skip on bacon, it gives the chowder that distinctive smoky taste.