Tag:
germain

(Page 1 of 1)

December 17th, 2016 in Sides by Julia Volhina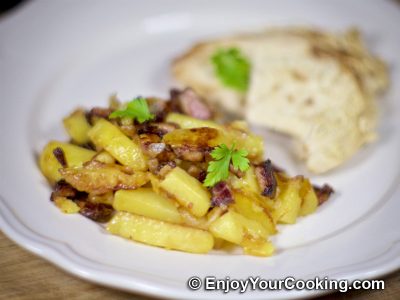 Everything tastes better with bacon. And potatoes are not an exception here: use smoked bacon fat to fry potatoes for an extra twist on otherwise usual taste and you will get traditional Bratkartoffel (German style pan fried potatoes with bacon).
Because of amount of fat, this is probably not the healthiest recipe in the world, but it is for sure a delicious one.
Serve pan fried potatoes with pretty much any meat, they pair great with any kind of schnitzels or sausage.