Tag:
parsnip

(Page 1 of 1)

September 28th, 2013 in Tips, Advices & How-to by Julia Volhina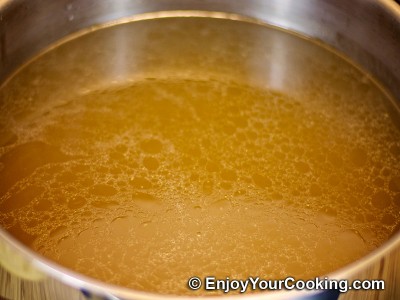 Making vegetable broth isn't such a hard thing to do: get bunch of roots and vegetables, stick them all in a pot and in about 1-1.5h you will get a vegetable broth to use for a soup or another dish which you know what it is made of (unlike a canned one).
Good thing about making vegetable broth yourself is that you can use vegetables left over from other dishes: stems from greens (parsley or dill), stem from white cabbage or stem and leaves from cauliflower, greens from leeks, etc – bits and pieces that you wouldn't have any use for otherwise.
You can boil fresh vegetables just fine, however the method with roasting vegetables first produce more tasting and colorful broth. If you are looking to get more colorful broth keep inner clean brown layer of onion shell on, using more carrot will help too.