Tag:
indian cuisine

(Page 1 of 1)

June 17th, 2017 in Main Dishes, No-meat, Sides by Julia Volhina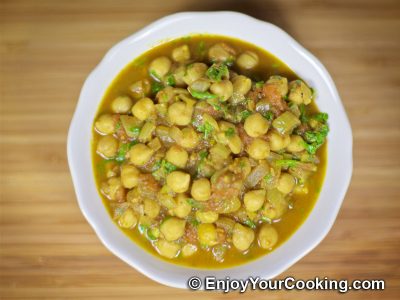 One of the easiest chickpea recipes to make, yet so tasty one. This vegetarian dish will require a little less than 20 mins of cooking.
It can be served on its own, with a bit of bread, or as a side for boiled rice or quinoa.
I think this is one of traditional Indian recipe. Tweak the taste to your liking by adjusting amount of spices or even spices themselves. The recipe calls for garam masala, but a good curry powder will work as well.
I always soak and boil chickpeas myself, drain them before using here (preserve a bit of water they were cooking in). Using canned ones is an option as well, it will certainly be quicker. If going this route, use water at step 10.
December 3rd, 2016 in Main Dishes, No-meat by Julia Volhina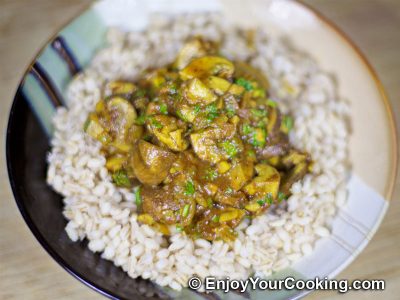 Quick and easy no meat mushroom curry. I could probably get away with using curry powder, but for this recipe I used actual mix of spices.
That way I could can play with spiciness and taste a bit every time I cook it.
Mushroom curry tastes great with boiled rice, or boiled barley. I even add it to salads sometimes to spice things up a bit.
It is really pretty fast recipe to cook and very tasty.