Tag:
curry

(Page 1 of 1)

December 3rd, 2016 in Main Dishes, No-meat by Julia Volhina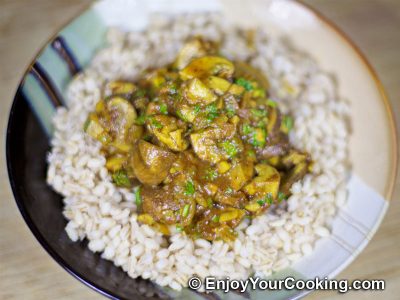 Quick and easy no meat mushroom curry. I could probably get away with using curry powder, but for this recipe I used actual mix of spices.
That way I could can play with spiciness and taste a bit every time I cook it.
Mushroom curry tastes great with boiled rice, or boiled barley. I even add it to salads sometimes to spice things up a bit.
It is really pretty fast recipe to cook and very tasty.