Tag:
prune

(Page 1 of 2)

January 13th, 2018 in Main Dishes, No-meat, Sides by Julia Volhina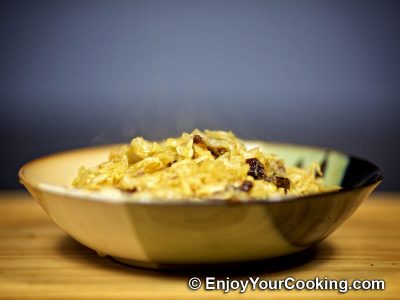 Unusual combination of prunes and cabbage, stewed together.
Slightly sweet, pure veggies, just a bit of oil, so not too heavy and pretty simple to cook, especially if you shred cabbage with mandoline or some similar tool.
If you use prunes with pits, account for few additional minutes to remove them. It isn't too hard, just a bit messy. If pits are not coming out easily, soak them a bit longer.
Serve cabbage with prunes as a separate entry or a side dish.