Tag:
walnuts

(Page 1 of 1)

December 5th, 2015 in Chicken, Main Dishes by Julia Volhina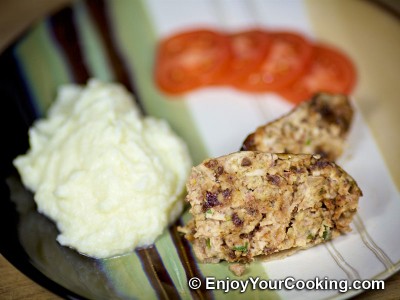 So here is my first attempt to make a chicken skin stuffed with ground chicken meat, walnuts, prunes and some other ingredients. I've got a recipe for a friend of mine and had to try.
It is a bit tricky game to get chicken out of its skin w/o damaging the skin, but I managed it (and prepared step-by-step instructions with photos along the way).
The only hiccup I had on the way was with bacon. The smoked bacon I used had very powerful and distinctive taste, and it mostly took over the taste of other ingredients. So for this recipe I suggest to use smaller amount of non-smoked bacon, or replace it with ground pork instead.
September 27th, 2014 in Salads by Julia Volhina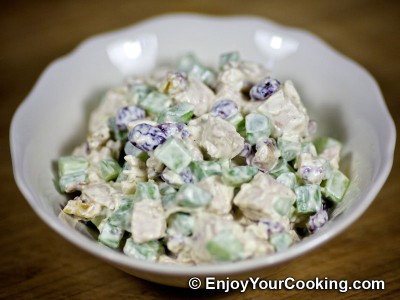 This is a recipe for chicken salad made with crunchy walnuts and celery, dried cranberries and dressed with mayo.
It is pretty easy to do. All you need to do is to boil and dice chicken, slice celery and add rest of ingredients together.
This salad can be served as it is or on a bed of lettuce leaves as a salad entree. It also can be wrapped in a tortilla or served in a bread sandwich.
July 12th, 2014 in Salads by Julia Volhina