Tag:
apricot

(Page 1 of 1)

October 24th, 2014 in Desserts by Julia Volhina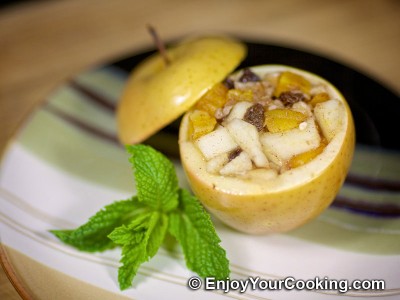 I love plain baked apples. Stuffing apples with mix of dried apricots, raisins, apple pieces, seasoned with sugar and lemon juice and then baking them is a step up to plain baked apples.
Depending on apples, baking time will differ, you want to get apples soft but not too soft to lose their form.
Serve stuffed baked apples warm from the oven, reheated in microwave or cooled down as a dessert or snack. They also work nicely as a breakfast.
July 28th, 2012 in Chicken, Main Dishes by Julia Volhina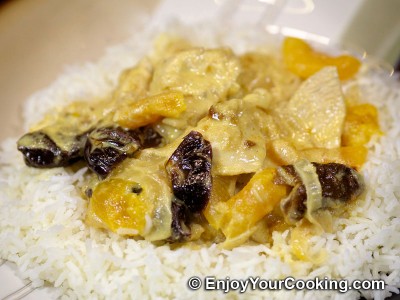 I wasn't a big fan of curry, until I actually tried it.
Some time ago we discovered a small family owned buffet which serves pakistani food that with no surprise comes with a lot of curry. And I like it a lot, in fact we are lunching there at least once a week.
So I wanted to try to cook with curry myself, and this is a dish I attempted first: creamy chicken with prunes and dried apricots and, of course, curry.
And it turned out great.