Tag:
asparagus

(Page 1 of 1)

April 21st, 2018 in Main Dishes, No-meat, Pasta by Julia Volhina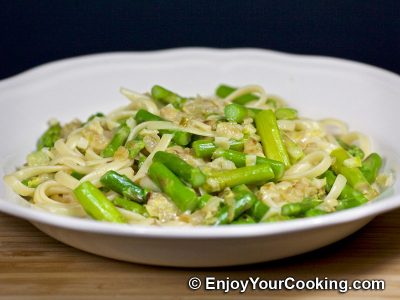 Good recipe for no-meat linguine or fettuccine pasta.
Pretty quick to make, nothing sophisticated, plain and simple steps to follow, as quick as cooking pasta itself.
Secret chief's secret: don't overcook asparagus and don't burn garlic, that is about it.
Great recipe when you are short on time and need to eat.