Tag:
string bean

(Page 1 of 1)

June 15th, 2013 in Chicken, Main Dishes by Julia Volhina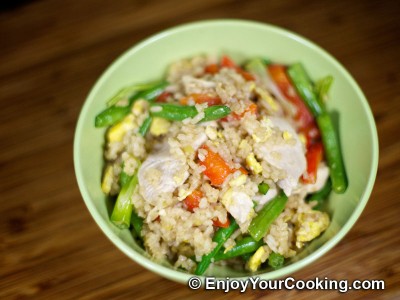 This is my first attempt on cooking fried rice, one of the website visitors asked for a recipe and I decided to try some out.
I liked the result, but it is hard for me to judge, since fried rice isn't very slavic food which I am more used to (main trick is to not overcook rice). If you decided to try it too, please let me know how it turned out for you.
By the way, in this recipe amounts of ginger and soy sauce can be adjusted to your taste.