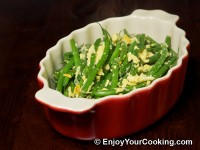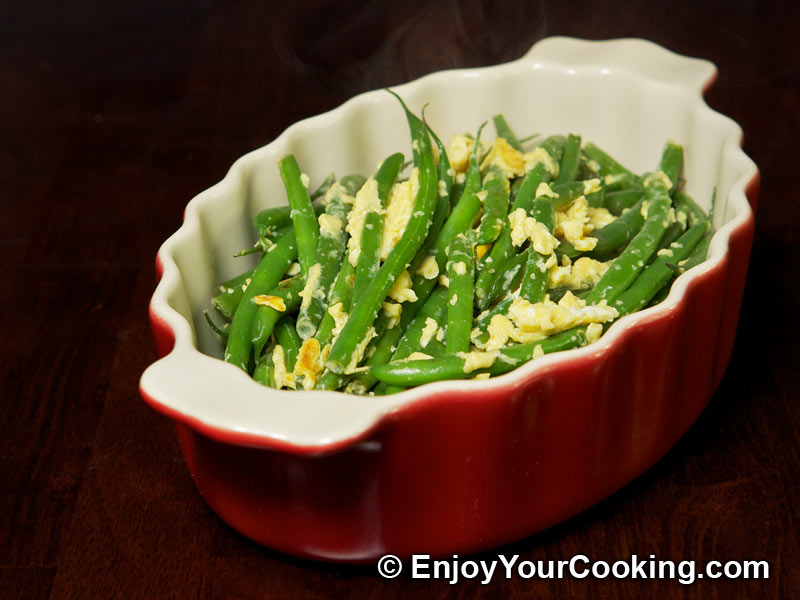 Yet another recipe for fried green string beans, now accompanied by scrambled eggs.
Any kind of string beans will work good for this one: green or yellow, thin or thick, whole or cut – just adjust boiling time so they are cooked enough but not too soft when done.
I don't think there can be too much eggs used when cooking string beans. Even though there are only 2 on the picture and I ended up using 3, but actually think 4 would be even better, so just cook to your taste!
Ingredients:
1lb of green string beans
2-3 eggs
1-2 tbsp of butter
Salt to taste
How to prepare, step-by-step:
Enjoy!
3 Responses to "String Beans Fried with Eggs"