Tag:
main dish

(Page 1 of 3)

September 3rd, 2011 in Main Dishes, Pork by Julia Volhina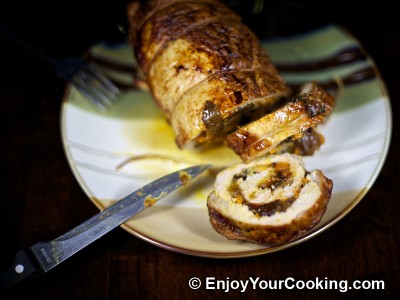 Ingredients in this recipe for most part are the same as in meat stew with prunes and carrots, however for this one I suggest using pork loin – it is tender and much easier to slit flat to be able to roll it with stuffing.
Prunes are go great with pork meat. If you have dry prunes with pits – soak them in boiled water for 15-20 mins to soften and then remove pits before continue with recipe.
Boiled potatoes are great side dish for this entree, whatever you decide to go with mashed potatoes, baked potatoes or simple boiled potatoes, it will work good.