Tag:
main dish

(Page 3 of 3)

February 28th, 2009 in Beef, Main Dishes by Julia Volhina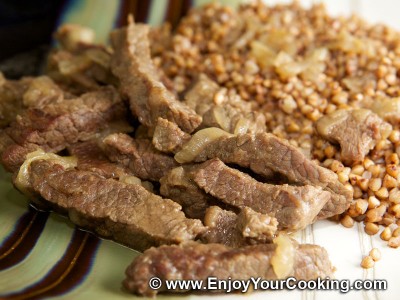 I believe there are a lot of recipes which are called "Beef Stroganoff". This one is the recipe my mom uses to prepare her Beef Stroganoff, so do I.
It goes very good with potato puree and even better with boiled buckwheat.
February 15th, 2009 in Fish, Main Dishes by Julia Volhina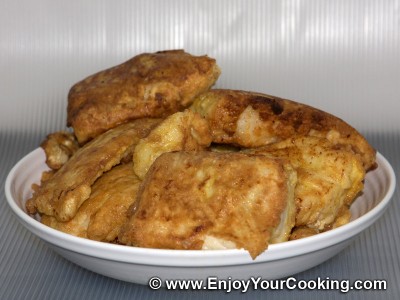 I've prepared the pan fried cod for this photo recipe, but you can cook pretty much fresh fish of any kind in the same way. Just make sure you scale fish before (if it has scales) and cut into portion pieces suitable for frying.
I like to serve fried fish with Potato Puree, but you may find some other side dish for it.