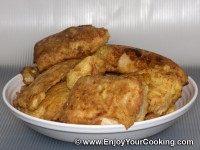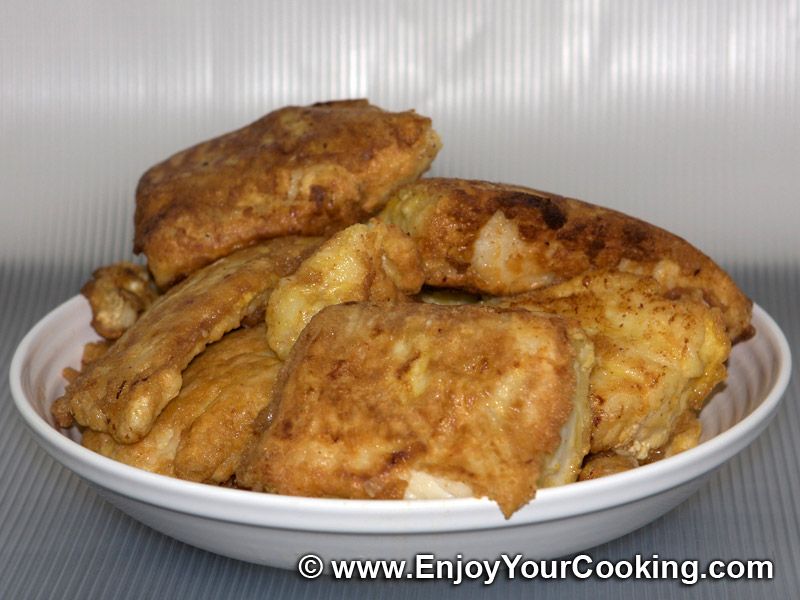 I've prepared the pan fried cod for this photo recipe, but you can cook pretty much fresh fish of any kind in the same way.
Just make sure you scale fish before (if it has scales) and cut into portion pieces suitable for frying.
I like to serve fried fish with Potato Puree, but you may find some other side dish for it.
Ingredients:
2lb of fresh cod fillet
3-4 fresh eggs
2 cups of flour
Sunflower oil
Salt by taste
How to make, step by step:
Enjoy!
14 Responses to "Pan Fried Cod (Fried Fish)"