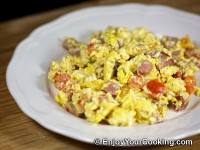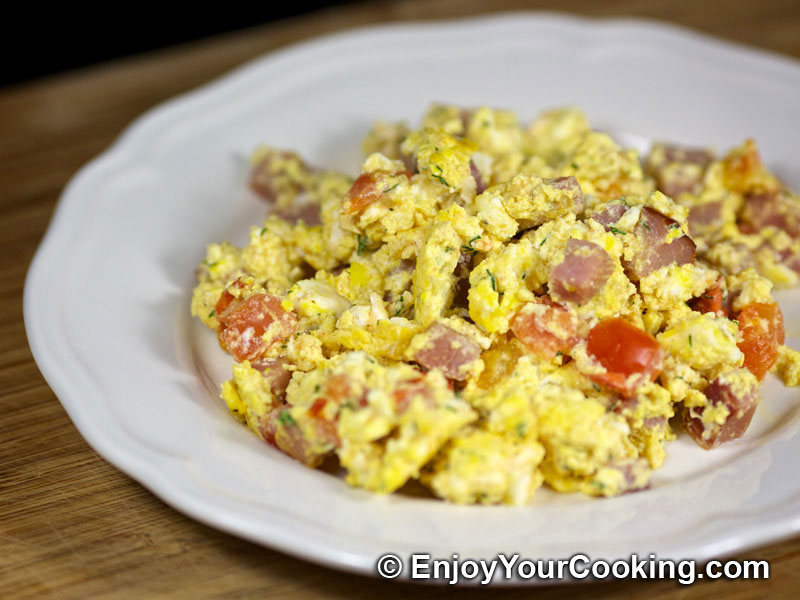 I just realized that my website doesn't have any scrambled egg recipes published by now. So here is an attempt to fix this issue.
Obviously, this recipe is good for breakfast or brunch, or just for any time when you need to fix something to eat fast. Amount of ingredients is good for 2 portions.
You can use ham, just like I did, or canadian bacon, or hot dogs, or another kind of sausage you like. Taste will be slightly different.
Ingredients:
4-5 eggs
2 slices of ham or hot dog or canadian bacon
1 firm tomato
1-2 tablespoons of sour cream
Small bunch of fresh dill
A bit of butter for frying
Ground black pepper to taste
Salt to taste
How to prepare, step-by-step:
Enjoy!