Tag:
omelette

(Page 1 of 1)

September 23rd, 2017 in Eggs, Fish, Main Dishes by Julia Volhina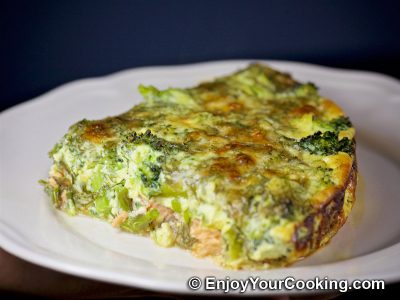 I am always not sure what the difference is between frittata, omelette or just crustless quiche: all of these have something to do with eggs, some sort of cream, cheese and various fillings.
In this recipe fillings are salmon, broccoli, asparagus and some greens. And today I will call it a frittata 🙂 And hey, it is full of veggies…
Great recipe for breakfast, lunch or whatever meal time you prefer.