Tag:
snack

(Page 3 of 4)

May 7th, 2011 in Appetizers & Snacks, Main Dishes, No-meat, Sides by Julia Volhina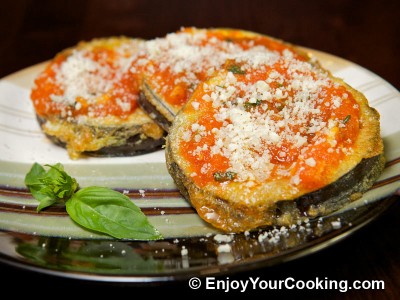 Eggplants fried in flour and egg coating are good on their own as a no-meat main course, appetizer or snack. But they can also be served as a side dish.
Tomato sauce with basil and garlic is a good addition to fried eggplants; it adds a bit of spiciness to plain taste of eggplants.
And parmesan goes great with that combination too.