Tag:
zucchini

(Page 2 of 2)

September 13th, 2014 in Main Dishes, No-meat, Sides by Julia Volhina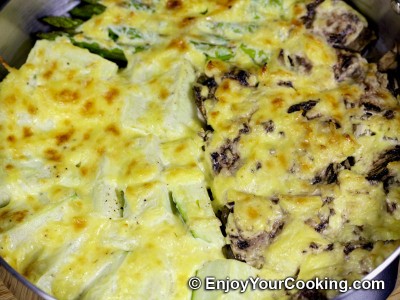 Friend of mine introduced this dish to me few weeks ago and since then I cooked it pretty much every week.
It is pretty easy to do, and it provides a variety of vegetables to the table as it cooks zucchini, asparagus spears and mushrooms in the same time. The batch I usually get will feed about 6 people as a side dish with no leftovers (and I don't think I ever had any of these left over actually).
It is very important to use portobello mushrooms in this recipe, as they have distinct aroma and taste which gets transferred to vegetables as well.