Tag:
thanksgiving food

(Page 1 of 1)

December 1st, 2012 in Main Dishes, No-meat, Sides by Julia Volhina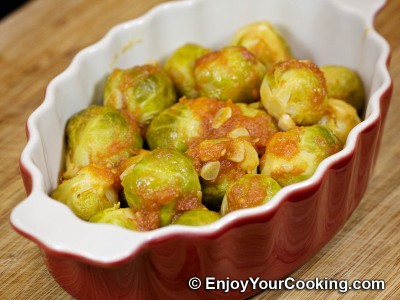 I got probably my last catch of brussels sprouts for this year and had to throw away some of it, that is why I only had three quarter of a pound left. If you manage to get whole pound, just increase ingredients proportionally.
In this recipe tomato can be replaced with tomato paste with water, but I like fresh tomatoes more than canned substitutes.
A note: recipe doesn't call for salt for a reason: the soy sauce is salty enough.
November 21st, 2012 in Main Dishes, Turkey by Julia Volhina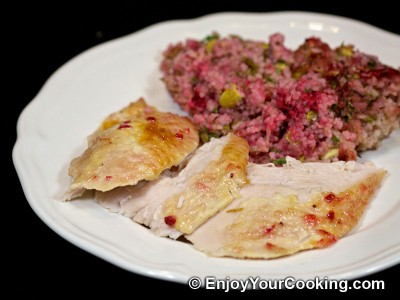 I am publishing this recipe earlier than usual schedule, just in case some of you find it interesting enough to cook for your Thanksgiving dinner.
It was my first attempt to prepare a whole roast turkey. And I must say it was a good one: turkey turned out very juicy, by the way I used cranberry sauce from last week post for this recipe.
If you are using turkey bigger than 11lbs, you may need to adjust cooking time and maybe use meat thermometer (which I never can figure out how to use myself) to make sure meat is properly cooked through.
November 17th, 2012 in Sauces & Dips & Spreads by Julia Volhina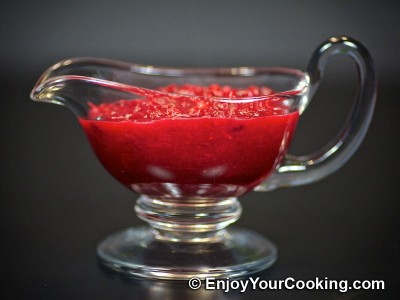 Cranberry sauce seem to be one of traditional dishes served on Thanksgiving dinner.
Since I didn't have many of these (being in US for about 4 years now and not having family here) I had to do a bit of research to find a recipe.
I apologize in advance if the recipe doesn't look too traditional. Please, feel free to share yours in comments, I promise to try them out!