Tag:
pistachios

(Page 1 of 1)

November 21st, 2012 in Main Dishes, Turkey by Julia Volhina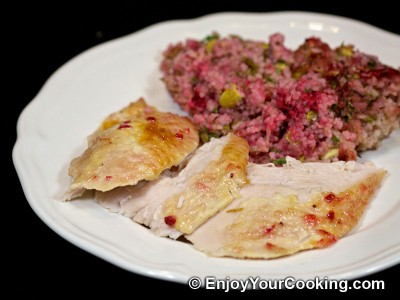 I am publishing this recipe earlier than usual schedule, just in case some of you find it interesting enough to cook for your Thanksgiving dinner.
It was my first attempt to prepare a whole roast turkey. And I must say it was a good one: turkey turned out very juicy, by the way I used cranberry sauce from last week post for this recipe.
If you are using turkey bigger than 11lbs, you may need to adjust cooking time and maybe use meat thermometer (which I never can figure out how to use myself) to make sure meat is properly cooked through.