Tag:
decoration

(Page 1 of 1)

September 21st, 2013 in Food Decoration by Julia Volhina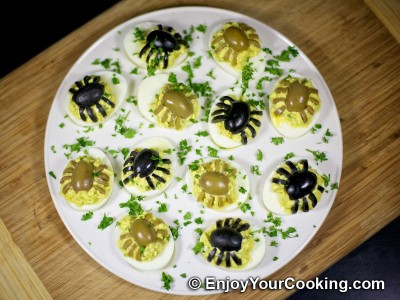 Many stores started moving their Halloween products to prime spots in preparation to the holiday.
It seems a bit early to me, but hey, at least these are not Thanksgiving turkeys or Christmas decorations yet (even though some shops are probably thinking about dusting off some of these too).
So I decided to get on this train as well, and this week post will be not really a recipe (even though it has big deal to do with food), but rather a food decoration how-to.
This is a first one for me, so I hope you like it. Any kind of deviled eggs will look good with these spiders on, however choose these which also taste good with olives you are going to use.