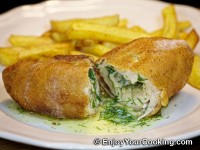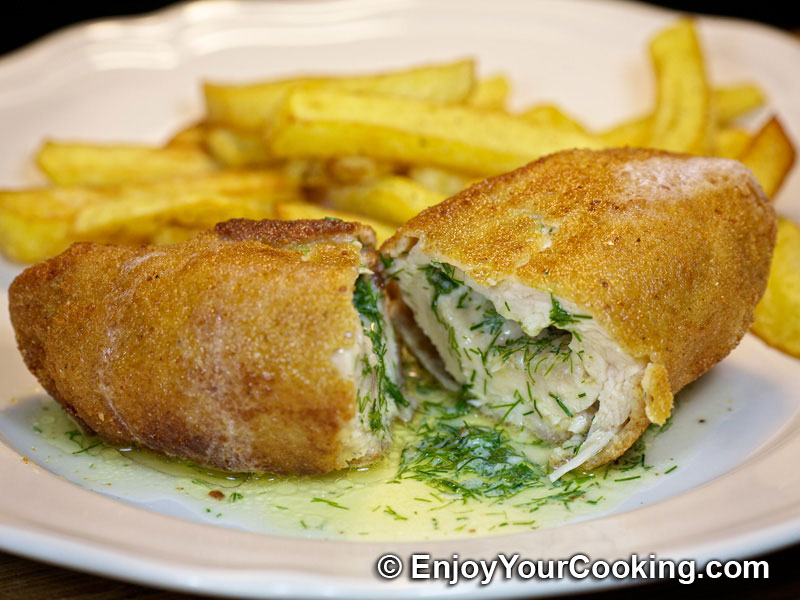 This is one of recipes of ukrainian cuisine, after all it is named after capital of Ukraine – Kiev / Kyiv, but it is pretty popular through rest of former USSR countries.
Chicken Kiev is no ordinary recipe, but definitely one worth time spent: tender chicken meat folded around herb butter, covered in breadcrumbs and egg batter and cooked.
The trick is to fold meat and coat cutlets in batter in a way that herb butter doesn't leak through holes while deep frying.
Ingredients:
3 chicken breast halves (about 1.5lb)
Herb butter to taste, about 4oz
2-3 eggs
1/3 cup of milk
About 2 cups of plain bread crumbs
1 cup of all purpose flour
Ground black pepper to taste
Salt to taste
Oil for frying
How to prepare, step-by-step:
Enjoy!