Tag:
flour

(Page 7 of 8)

November 7th, 2009 in Desserts by Julia Volhina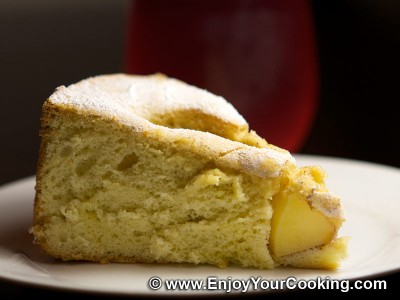 Autumn always comes with tastes of a harvest: for me autumn tastes like apples, even though you can get them at any grocery shop any time of the year.
Since I've got my apples, a big pack of them actually, my house keeps smelling like autumn. During last weeks we had a duck with apples for a dinner, baked apples for a snack and even kompot with apples and cranberries.
I've also prepared this sponge cake with apples and light hit of cinnamon last sunday and now I can share this easy recipe with you, so you can enjoy the taste of autumn with me.