Tag:
flour

(Page 6 of 8)

August 28th, 2010 in Main Dishes, No-meat by Julia Volhina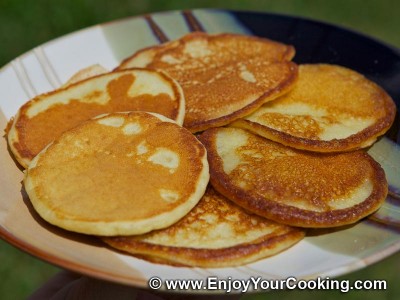 Oladi, or thick pancakes prepared from kefir based batter, is traditional russian breakfast food. Batter is easy to assemble and whole dish doesn't take much time to cook.
Kefir gives a distinguishing taste to oladi, but it probably can be replaced with buttermilk in case you are having troubles finding kefir.
Oladi can be served plain or with some kind of a topping: jam, syrop or honey, as well as fresh fruits. I love oladi with sour cream.