---
There is more than one recipe for pancakes on this website, if you are looking for some other recipe, try here:
all pancake recipes
.
---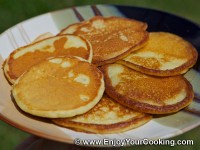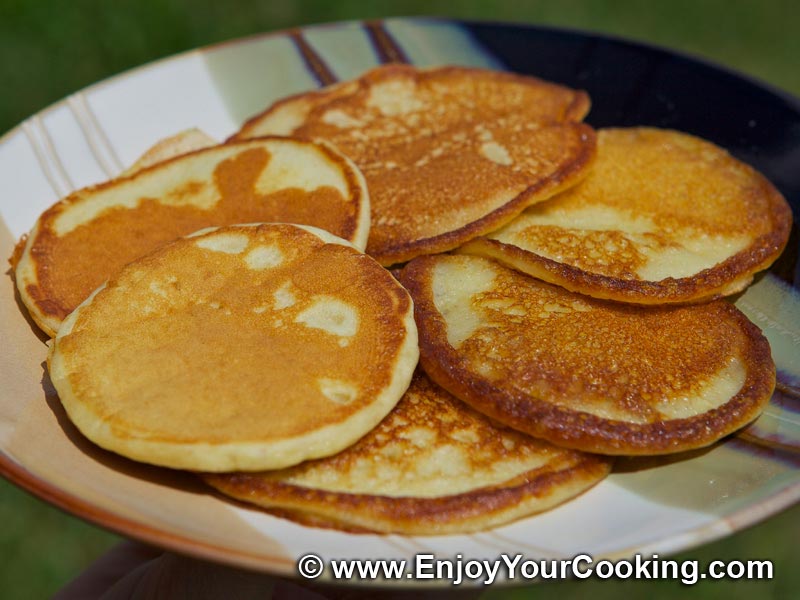 Oladi, or thick pancakes prepared from kefir based batter, is traditional russian breakfast food. Batter is easy to assemble and whole dish doesn't take much time to cook.
Kefir gives a distinguishing taste to oladi, but it probably can be replaced with buttermilk in case you are having troubles finding kefir.
Oladi can be served plain or with some kind of a topping: jam, syrop or honey, as well as fresh fruits. I love oladi with sour cream.
Ingredients:
1 egg
1 cup of plain unsweetened kefir
1 tbsp of sugar
1.5 cups of all purpose flour
1 tsp of baking soda
Sunflower oil
How to prepare, step-by-step:
Enjoy!
20 Responses to "Russian Kefir Pancakes (Oladi)"