Tag:
kompot

(Page 1 of 1)

July 16th, 2016 in Beverages, Non-alcoholic by Julia Volhina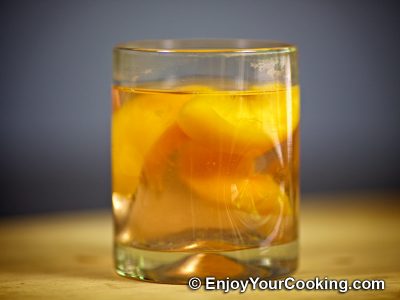 It is a peach season and I managed to acquire big box of Georgia peaches which are very sweet and tasty and don't have long shelf life.
So a portion of these peaches made their way into this Peach Kompot (in Russian "kompot" stands for a boiled fruit drink).
As any kompot, Peach kompot is pretty easy to make: just boil peaches with a bit of sugar and cool it down to infuse.
Removing skin from peaches makes them nice to consume, but you don't have to do it if it seem like a hassle: just slice peaches in halves and remove pits, skin will get separated during boiling process by itself.