Tag:
chocolate

(Page 1 of 1)

October 1st, 2011 in Desserts by Julia Volhina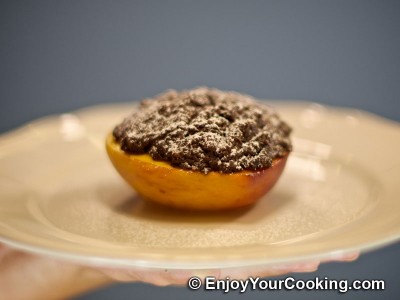 We bought a big box of peaches on our way back home from vacation in South Carolina ocean side. They were very ripe and sweet and most important they were a lot, much more than we can eat in 2, even for longer time.
Even after eating big portion of them fresh and handing some out, there were still some left. It was a time to cook peaches before they spoil.
I found this recipe for stuffed baked peaches, and must say that baked peaches become one of my favorite desserts – cooked peaches are very tender and flavorful.
I will definitely improvise more in this direction once my hands get ahold of more peaches to try various stuffings.