Tag:
ketchup

(Page 1 of 1)

May 29th, 2010 in Sauces & Dips & Spreads by Julia Volhina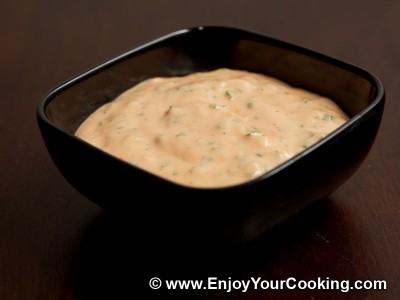 This is the easiest recipe for simple cocktail sauce which makes a great addition to boiled shrimps, or fried meat or chicken main dishes. I even serve it as a side sauce for russian meat dumplings (pelmeni).
You can vary amount of each ingredient to taste: if you like ketchup taste more – add less mayonnaise; add more garlic if you want to make sauce more spicy; also fresh parsley can be replaced with cilantro.