Tag:
horseradish

(Page 1 of 1)

November 3rd, 2012 in Salads, Sauces & Dips & Spreads by Julia Volhina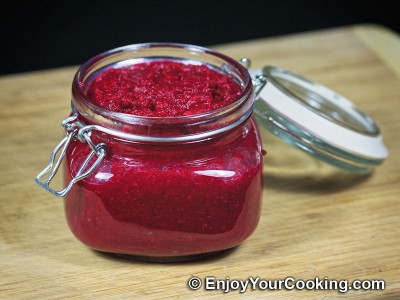 Yuriy calls this relish, made of horseradish and beets, Ukrainian wasabi: it is sharp and flavorful and goes great with meat dishes, sausages, jellied meat.
In Ukraine it is often served on Christmas and New Year.
Fresh horseradish can be tricky to handle – vapors may irritate nose and eyes, especially when chopped. That is why using blender or food processor is the best choice here.