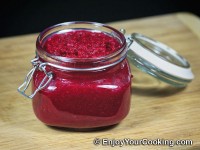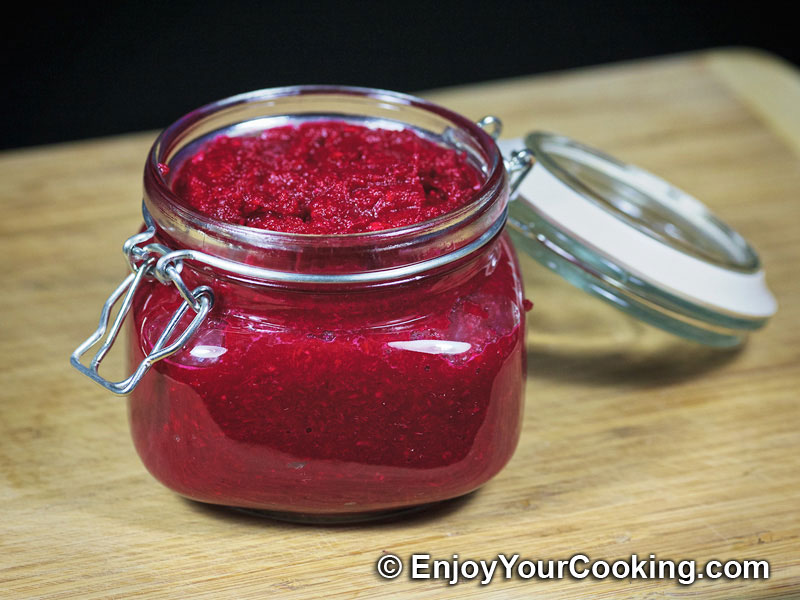 Yuriy calls this relish, made of horseradish and beets, Ukrainian wasabi: it is sharp and flavorful and goes great with meat dishes, sausages, jellied meat.
In Ukraine it is often served on Christmas and New Year.
Fresh horseradish can be tricky to handle – vapors may irritate nose and eyes, especially when chopped. That is why using blender or food processor is the best choice here.
Ingredients:
0.5lb of horseradish
1lb of beets
2.5-3oz of white vinegar of 6% acidity
2 teaspoons of sugar
Pinch of salt
How to prepare, step-by-step:
Enjoy!
One Response to "Horseradish and Beets Relish"