Tag:
sauce

(Page 3 of 3)

May 9th, 2009 in Sauces & Dips & Spreads by Julia Volhina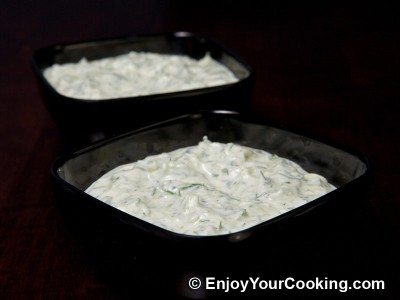 Tzatziki (can be spelled as tzadziki or tsatsiki) is yogurt and cucumber cold sauce of Greek cuisine.
It can be served separately as a dip or with meat entrees as a sauce. It is perfect addition for the gyros or souvlaki.