Tag:
sauce

(Page 2 of 3)

April 30th, 2011 in Sauces & Dips & Spreads by Julia Volhina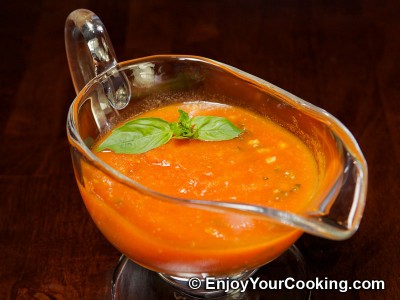 This light tomato based sauce will add a hint of mediterranean cuisine to any dish.
It goes great with fried or grilled vegetables (e.g. zucchini and eggplants); seafood (mussels and shrimps) and meats; it also can be served as pasta sauce.
Sweet tomatoes are the best fit this recipe. If you prefer to remove seeds, choose pulpy tomatoes, it will be easier.