Tag:
arugula

(Page 1 of 1)

September 22nd, 2018 in Salads by Julia Volhina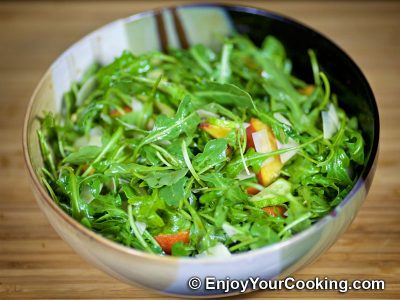 I never was a fan of arugula rather bitter taste, but lately I have weird cravings for it, so I had to get inventive.
As it appears peach does a great job helping balancing arugula in this salad. So if you are like me: trying to get arugula in your diet while not actually liking the taste, this salad is for you.
Parmesan and pine nuts are great addition too.