Tag:
pine nuts

(Page 1 of 1)

September 22nd, 2018 in Salads by Julia Volhina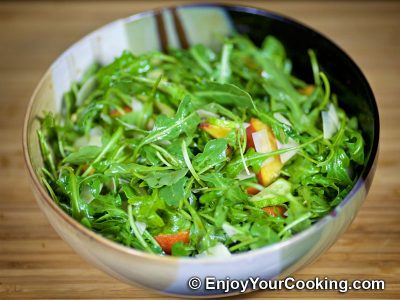 I never was a fan of arugula rather bitter taste, but lately I have weird cravings for it, so I had to get inventive.
As it appears peach does a great job helping balancing arugula in this salad. So if you are like me: trying to get arugula in your diet while not actually liking the taste, this salad is for you.
Parmesan and pine nuts are great addition too.
September 10th, 2016 in Sauces & Dips & Spreads by Julia Volhina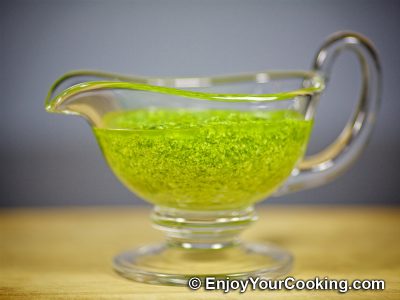 There are so many ways to enjoy basil pesto sauce. It is perfect for dipping bread, works great as salad dressing, pasta or pizza sauce, or pesto butter. Toss some cooked chicken with it to give a salad or a wrap some extra kick. Sky is a limit.
Already pre-made pesto sauces from the store are an option too, however nothing beats freshly homemade one.
And it is pretty easy to do too: just plug all ingredients into a blender, chop until smooth and then mix cheese in.
Pecorino cheese may be hard to find, using shredded parmesan should work as well.