Tag:
caviar

(Page 1 of 1)

February 8th, 2014 in Salads by Julia Volhina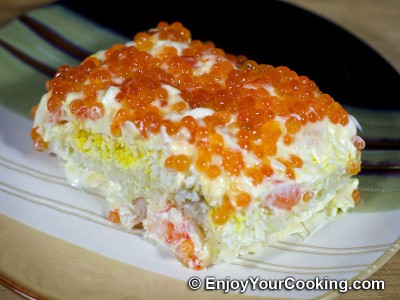 This salad is often referred to as "Shrimps Under Fur Coat" salad, here two shrimp layers are dressed in layer of grated potatoes, eggs, mayo and topped with red caviar.
I know red caviar is not something people here buy and eat all that often, but if you decide to try this salad I suggest to get caviar from the local european or russian store.
This salad need some time to settle down after assembling, so prepare it at least 6 hours prior to serving.