Tag:
cod

(Page 1 of 1)

March 11th, 2017 in Fish, Main Dishes by Julia Volhina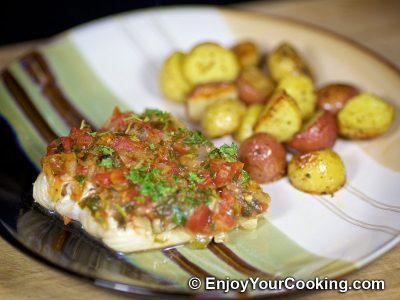 Perfect recipe for pretty much any white fish: easy to cook and turns out tasty and juicy.
I used cod here. Marinating cod in lemon juice helps to bring out nice texture and make sure it is soft.
Sometimes cod can torn out chewy after cooking, but it is not a case with this recipe.
Pair baked cod with boiled or roasted potatoes and a glass of nice wine for a romantic dinner.
March 26th, 2016 in Fish, Main Dishes by Julia Volhina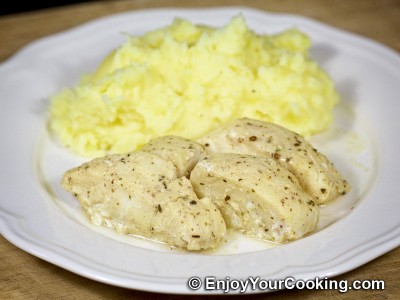 Cod fish may taste a bit plain and somewhat boring, but not if prepared with mustard and lemon marinade like in this recipe.
Onions cooked along with fish in the same marinate taste just great (I think I might like onions the same as fish if not more). So don't be shy on amount of onions to use.
Marinating requires at least an hour, but can be extended to few, as long as you keep the fish is in the fridge. And will allow to do all preparations in advance in needed and then cook fish right before the serving.