Tag:
crab

(Page 1 of 1)

January 19th, 2013 in Fish, Main Dishes by Julia Volhina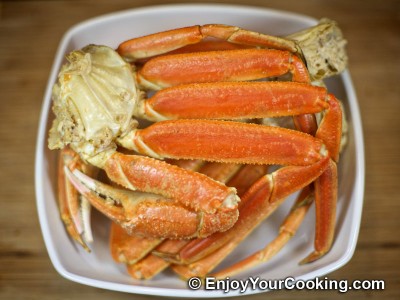 If you saw frozen snow crab legs in store and wanted to try them, but wasn't sure how to cook them – this recipe is for you.
It is easy and fast idea for lunch or dinner, assuming the crab legs are sold pre-cooked (have somewhat orange-red color) and only need to be warmed up and seasoned with some spaces to taste.
You can cook raw crab legs like this also, it may require a bit more time for cooking.
Pairs well with warm Lemon Garlic Butter Sauce.