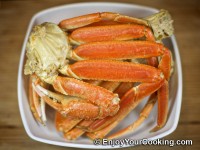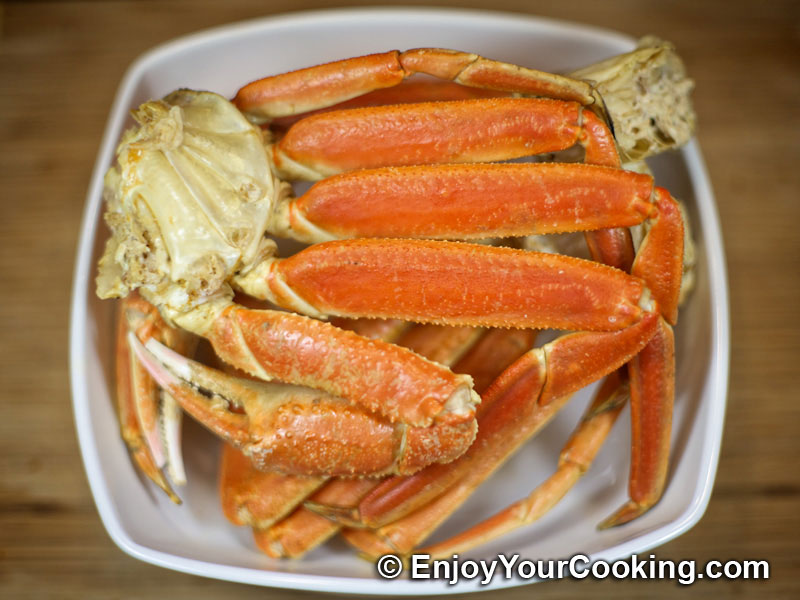 If you saw frozen snow crab legs in store and wanted to try them, but wasn't sure how to cook them – this recipe is for you.
It is easy and fast idea for lunch or dinner, assuming the crab legs are sold pre-cooked (have somewhat orange-red color) and only need to be warmed up and seasoned with some spaces to taste.
You can cook raw crab legs like this also, it may require a bit more time for cooking.
Pairs well with warm Lemon Garlic Butter Sauce.
Ingredients:
2lb of frozen snow crab legs
3 tablespoons of old bay seasoning
1 tablespoon of garlic powder
3-4 bay leaves
10-15 whole black peppercorns
Salt to taste
Water to fill the pot
How to prepare, step-by-step:
Enjoy!
Nutrition Facts
Servings Per Recipe: 2 portions
Calories Per Serving
:
306
Calories from Fat 36
Amount Per Serving
% Daily Value*
---
---
Amount Per Serving
% Daily Value*
---
---
*Percent Daily Values are based on a 2,000 calorie diet. Your daily values may be higher or lower depending on your calorie needs.
Note: Nutritional information is calculated approximatelly based on recipe amounts and generic ingredients used, real life numbers will vary.
32 Responses to "Boiled Snow Crab Legs with Old Bay Seasoning"