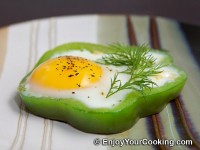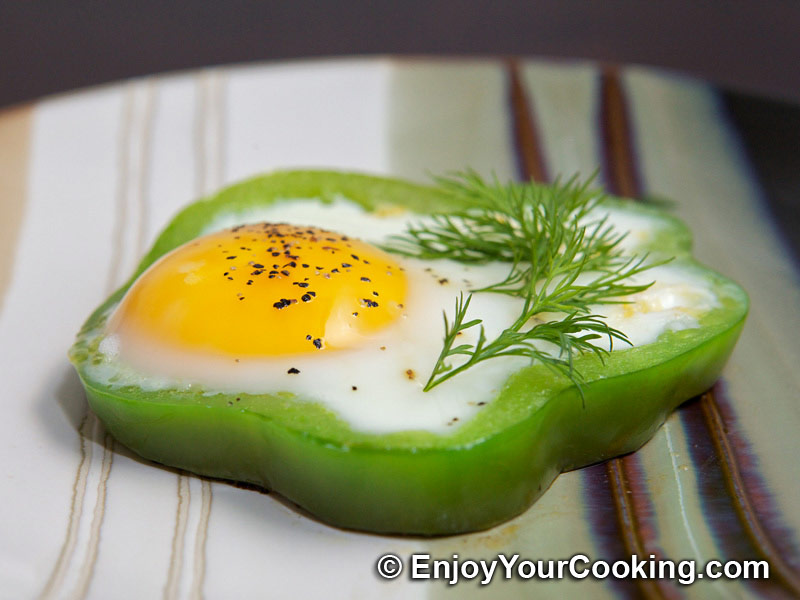 Looking for bright colors for fresh and energetic start of the day? This is your recipe: easy nutritious breakfast eggs and very fun looking also, when prepared accurately. I bet your kids will love them as much as I do.
I usually pick green peppers, they look good in combination with yellow-white eggs and red tomatoes. But any color will work here, just make sure you select big and nice shaped pepper.
Don't worry if egg white spills around the bell pepper ring, you can easily remove it later on with spatula.
Ingredients:
2 eggs
1 tomato
1 bell pepper
Butter
Salt and ground black pepper to taste
Leaf of fresh dill for decoration
How to prepare, step-by-step:
Enjoy!
39 Responses to "Eggs Fried with Tomato in Bell Pepper Ring"