Tag:
shrimp

(Page 2 of 2)

July 16th, 2011 in Salads by Julia Volhina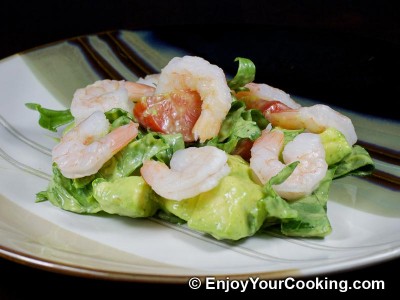 This is one of the salads which uses avocado dressing from the last week recipe. It is green, fresh summer salad topped with boiled shrimps with a hint of spiciness provided by the dressing.
My advise is to assemble this salad right before you are planning to serve it: it calls for avocados, tomatoes and lettuce (all of which react to oxidation by loosing taste and pretty look).
However avocado dressing can be prepared in advance and stored in airtight container in fridge.