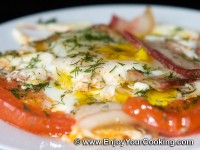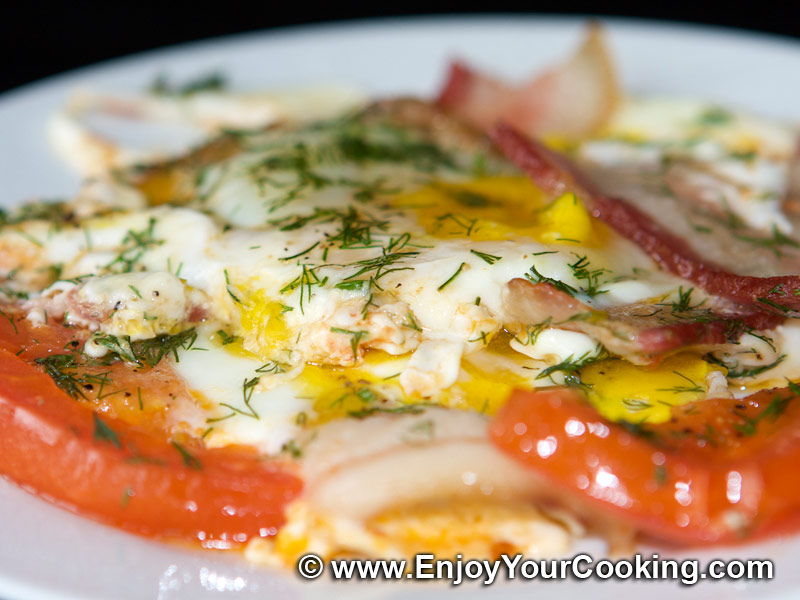 Fried eggs dishes are usually breakfast food, however they are also coming handy when you need to prepare and eat something fast.
Fried eggs with bacon and tomatoes is my favorite way of preparing eggs: easy, tasty and fast. The ingredients in recipe will make a portion for a breakfast for two, adjust amounts if you need more or less.
Cherry or campari tomatoes are perfect for this dish, but if you have any other kind – that will work as well. And if you don't like bacon for some reasons – replace it with half spoon of butter, however I advice to keep it in, for the perfect taste.
Ingredients:
2 stripes of bacon
1 middle size tomato (or 2 campari, or 4-5 cherry tomatoes)
4 eggs
Fresh dill
Ground black pepper
Salt
How to prepare, step-by-step:
Bon Appetit!
One Response to "Bacon and Eggs with Tomatoes"