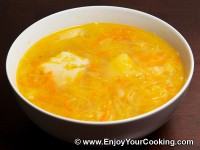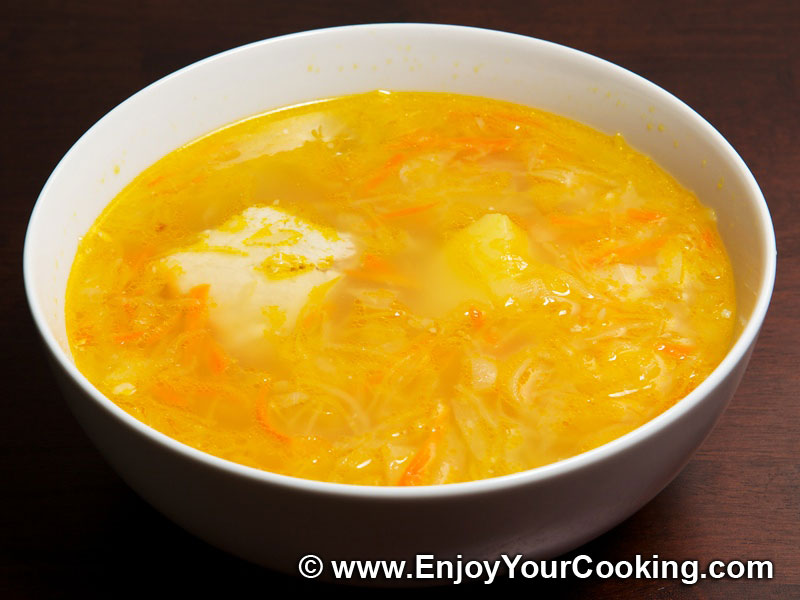 Sauerkraut soup, also called sour schi, is a traditional russian main first course dish for several hundreds year.
Original recipes for schi (there are more that one: sour schi, grey schi, green schi) usually include some kind meat, some kind cabbage, carrots, potatoes and spices. Sour schi are prepared with sauerkraut or mix of sauerkraut and fresh cabbage.
I do cook schi with just sauerkraut and I prefer pork broth for sauerkraut schi, however you may use beef for it if you don't like pork.
Ingredients:
2 lb of pork meat (with or without bones), better in a whole piece
24 oz jar of sauerkraut
2-3 potatoes
2 carrots
1 parsley root or parsnip
2 onions
Sunflower oil
Several bay leaves to taste
Whole allspice and black peppercorns to taste
Salt to taste
How to prepare, step-by-step:
Enjoy!
15 Responses to "Russian Sauerkraut Soup (Schi)"