Tag:
roast

(Page 4 of 4)

July 10th, 2010 in Main Dishes, No-meat, Sides by Julia Volhina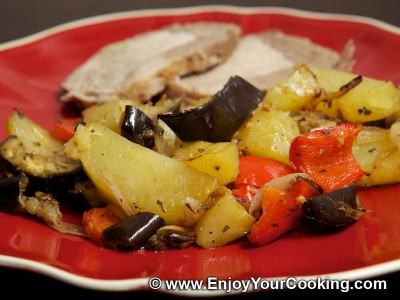 Summer is here and summer is a perfect time to enjoy vegetables it brings along.
Bell peppers, eggplants, potatoes roast together with olive oil based dressing with garlic and herbs can be a perfect dish on their own as well as a side dish to meats or poultry.
Once veggies are all sliced and mixed with dressing (can be prepared in advance), it takes about an hour to roast them in the oven.
Roasting doesn't require much of attention, just stirring from time to time. So I consider this dish easy to prepare.
May 15th, 2010 in Main Dishes, Pork by Julia Volhina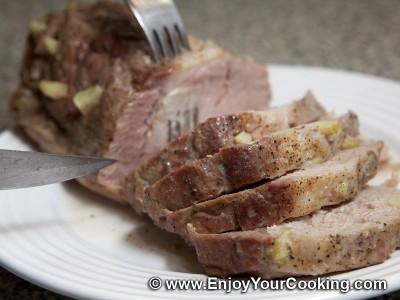 Pork roast by this recipe usually turns out juicy and flavored. It is nice dinner dish, can be served warm or cooled down; leftovers are good for sandwiches.
It takes about an hour to cook from beginning till end. It is very easy to prepare recipe. Apart of main ingredients, which are mainly pork and garlic, you will also need a sheet of cooking foil.
Tastes good accompanied by dry red or rose wine.