Tag:
roast

(Page 3 of 4)

March 3rd, 2012 in Beef, Main Dishes by Julia Volhina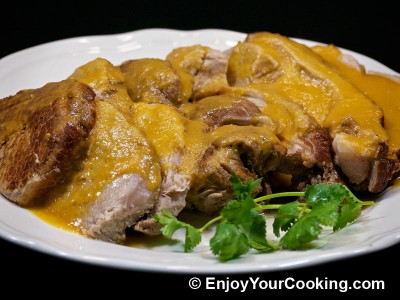 If you are looking for a dinner roast recipe, this one is for you: juicy homemade veal roast with pureed sauce prepared from carrots, onions and tomatoes stewed in dry red wine and meat juices.
Pureeing vegetables makes sauce more homogeneous (and looking and tasting more like a sauce), however you can also pour cooked meat with cooked vegetable mix without pureeing it, that may save you some time if needed.
Meat roasted this way tastes great served straight from the oven as well as cooled down.