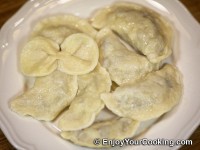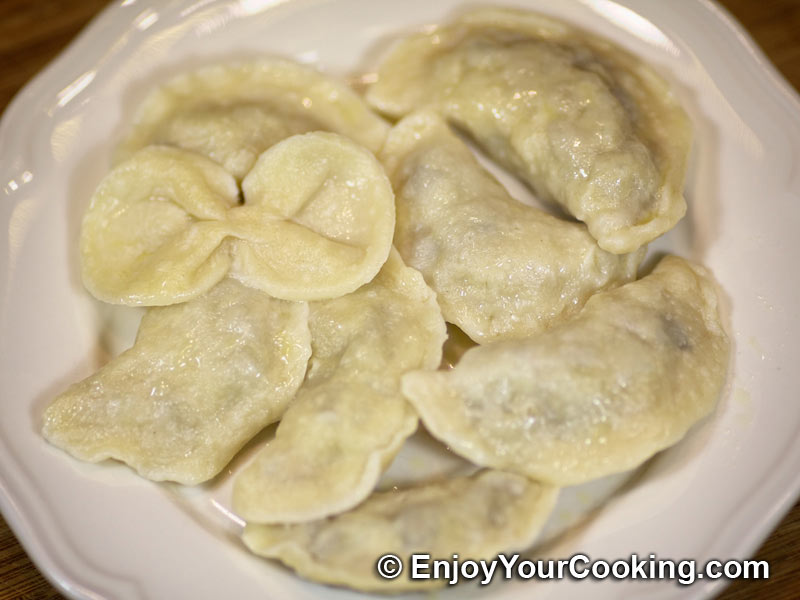 I am maybe getting old: firstly I was putting off this recipe for far too long, secondly after I finished up with assembling these dumplings, I could feel my back.
Nevertheless here is recipe: ukrainian handmade dumplings stuffed with potato and mushroom mix.
You can boil them as soon as they are assembled, or you can freeze them up and boil right before serving. No thawing in necessary.
Already boiled dumplings can be warmed up on a skillet with a bit of butter.
Ingredients:
Stuffing:
5-6 medium size potatoes
1lb of champignon mushrooms
2 onions
Ground black pepper to taste
Salt to taste
Oil
Butter

Dough:
1.5 cups of milk
2 tablespoons of vegetable oil
1 egg
4 cups of all purpose flour (and more for dusting)
How to prepare, step by step:
Enjoy!
2 Responses to "Potato and Mushroom Stuffed Dumplings"